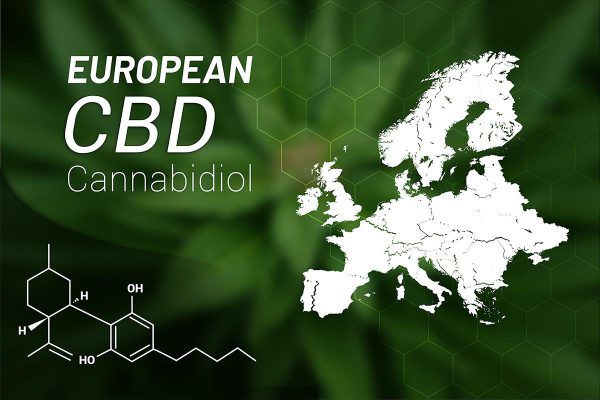 (NewsUSA) | June 19, 2019
As the CBD industry continues its growth spurt in the United States, new research suggests that it is poised to take off in Europe as well.
Data from the Brightfield Group, a market intelligence firm for the cannabis and CBD industry, estimates that the European CBD market will grow by more than 400 percent over the next four years, through 2023. CBD is just gaining traction in much of Europe, which means opportunities for companies to expand there.
StillCanna, a publicly traded Canadian-based CBD company trading on the Canadian Securities Exchange and the OTC Markets in the U.S. under the symbols CSE:STIL and OTC:SCNNF, is taking advantage of this opportunity.
StillCanna recently acquired Olimax as part of a two-stage plan that involves building an additional extraction facility in Poland. This partnership positions Stillcanna to take advantage of the fact that Poland had no legal restrictions on CBD use. The acquisition provides Stillcanna with a vertically integrated licensed cultivator, extractor and formulator of CBD. In addition, StillCanna has partnered with Bioscience Enterprises of California to provide up to $36 million (Canadian) worth of CBD isolate.
"One of the many benefits in our acquisition of Olimax in Poland is its infrastructure, including buildings and existing licenses to extract CBD. By having these licenses in place, Olimax alleviates what could be a lengthy bureaucratic process to obtain such licenses," explains StillCanna CEO Jason Dussault.
StillCanna is committed to improving CBD extraction processes and lowering costs while using organic, clean methods with no CO2 in its extraction methods or carcinogens in the production process.
"At the core of the company's competitive advantage is its Extraction system and related project management skills, as well as functional expertise in the key areas of genetics, cultivation, extraction and post-processing," according to the company website.
By being a first mover for CBD isolate production in Europe and controlling costs, StillCanna could potentially hit profit margins as high as 718 percent, given the increased demand for hemp products for distribution in retail outlets such as Walgreens and CVS.
Another recent coup for StillCanna is a contract to be the sole extractor of hemp-based products for one of Europe's largest hemp retailers, U.K-based DragonFly Biosciences; the deal is estimated to be worth approximately $48 million over the next three years.